Metoidioplasty Surgery
Find Metoidioplasty Surgeons & Info

Metoidioplasty is a Female-to-Male Sex Reassignment Surgery that's a good option for trans men seeking a less invasive and more affordable surgery than Phalloplasty. Average penis length from a "meta" is 1.5-2 inches.
How Metoidioplasty Works: Hormone Replacement Therapy, in the form of Testosterone and Dyhidrotestosterone (DHT), gradually enlarges the native clitoris to an average size of 1–2 in. Metoidioplasty Surgery involves cutting the surrounding labial tissues and suspensory ligament to "free up" and relocate the clitoris in a more forward position, to more closely approximate the position of a penis. Additional complimentary procedures are optional, including Vaginectomy, Urethroplasty, Scrotoplasty and Testicular Implants, and Mons Resection.

For many years, Vaginectomy endured a reputation for being a very risky procedure—so risky, that many surgeons refused to perform it and even discouraged trans men from seeking it out. But is Vaginectomy really that risky?
If you're curious about what trans men think about their junk in the context of gender transition, you'll definitely want to pick up a copy of Below the Belt!
Need to know how much Metoidioplasty costs? View a price list from various Metoidioplasty Surgeons, and find out about typical pre- and post-operative expenses.
Read this key journal article authored by Dr. Sava Perovic and Dr. Miroslav Djordjevic.

Simple Release & Full Meta - Philadelphia

Metoidioplasty in Chicago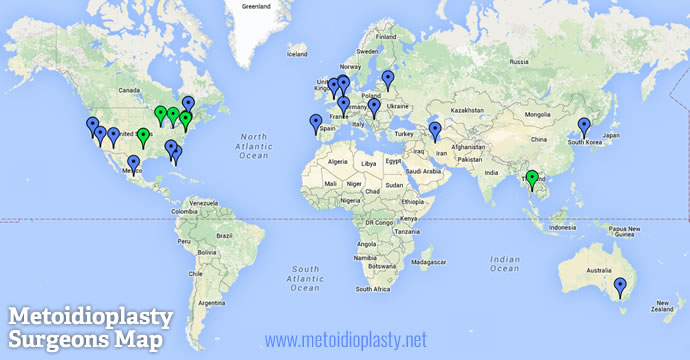 Reconstructive Urologist in Syracuse

Simple Release in Cleveland
Forum Discussions
Top Surgery Blog